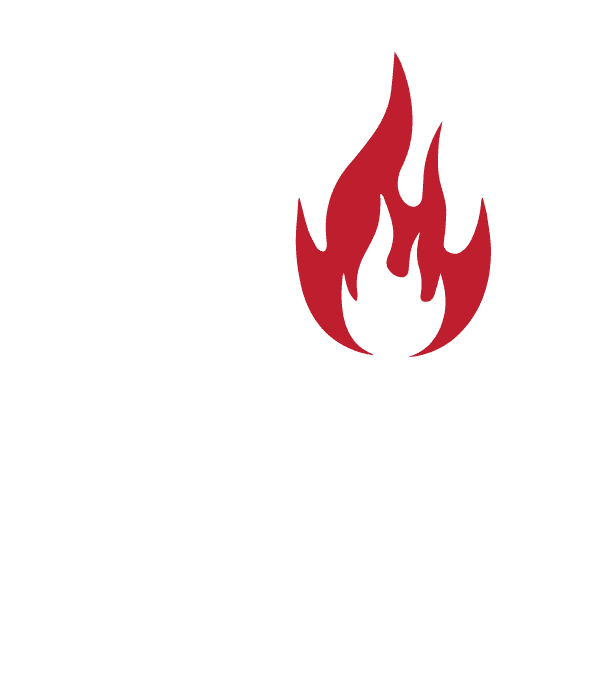 We Clean the Mess Out of your Grill
Why Choose "The Grill Guys?"
Professional – We provide the highest quality product and service in Houston and San Antonio according to the locals and local grill retail stores. Check out some of our reviews below.

Dependable – We believe service begins and ends with high level of communication. We will be where we say we will be on time and keep you informed of any changes.

Quality – We treat every grill cleaning as if it is an interview for our next grill cleaning job.
( Use slide bar in picture to compare before & after )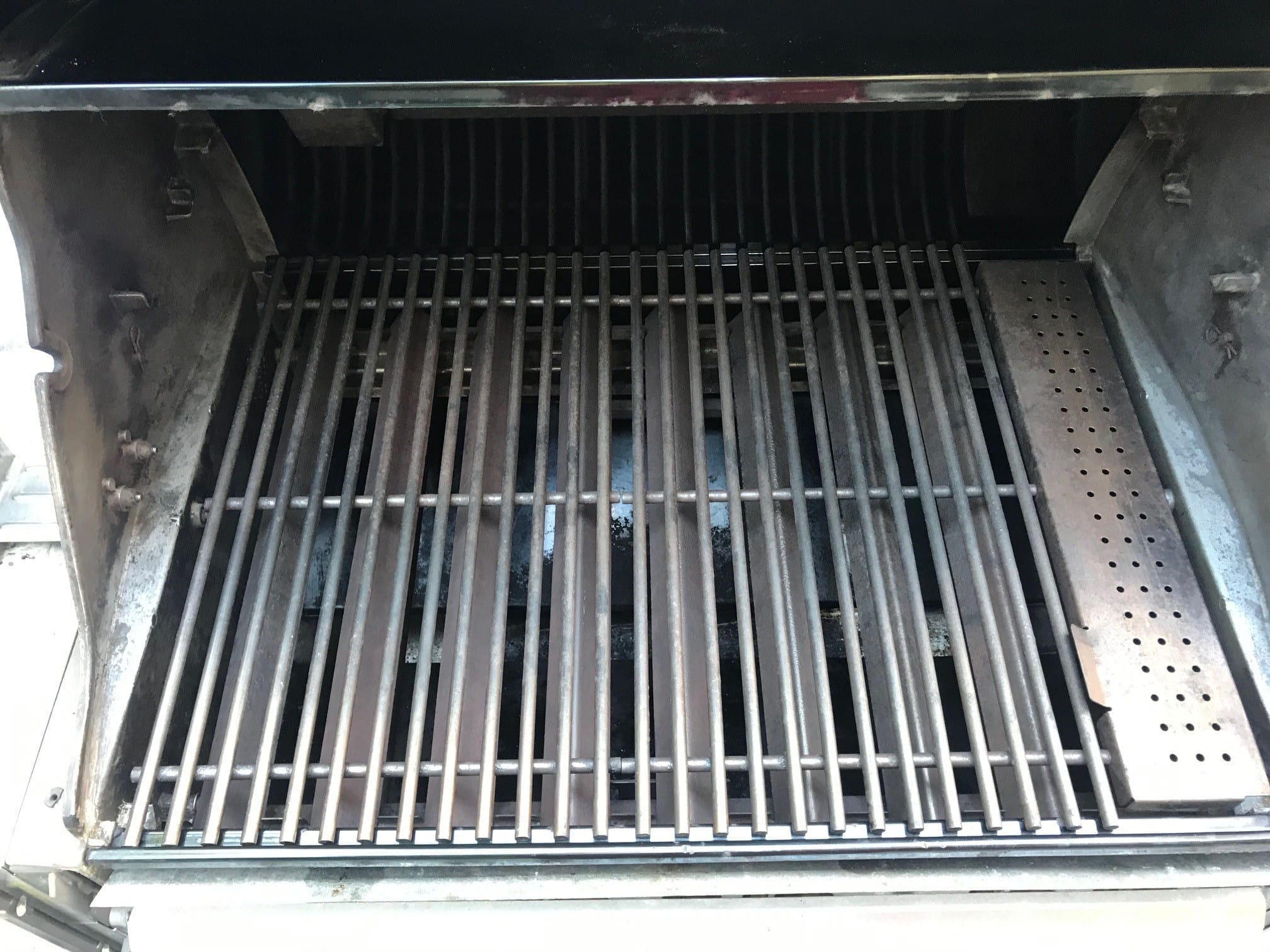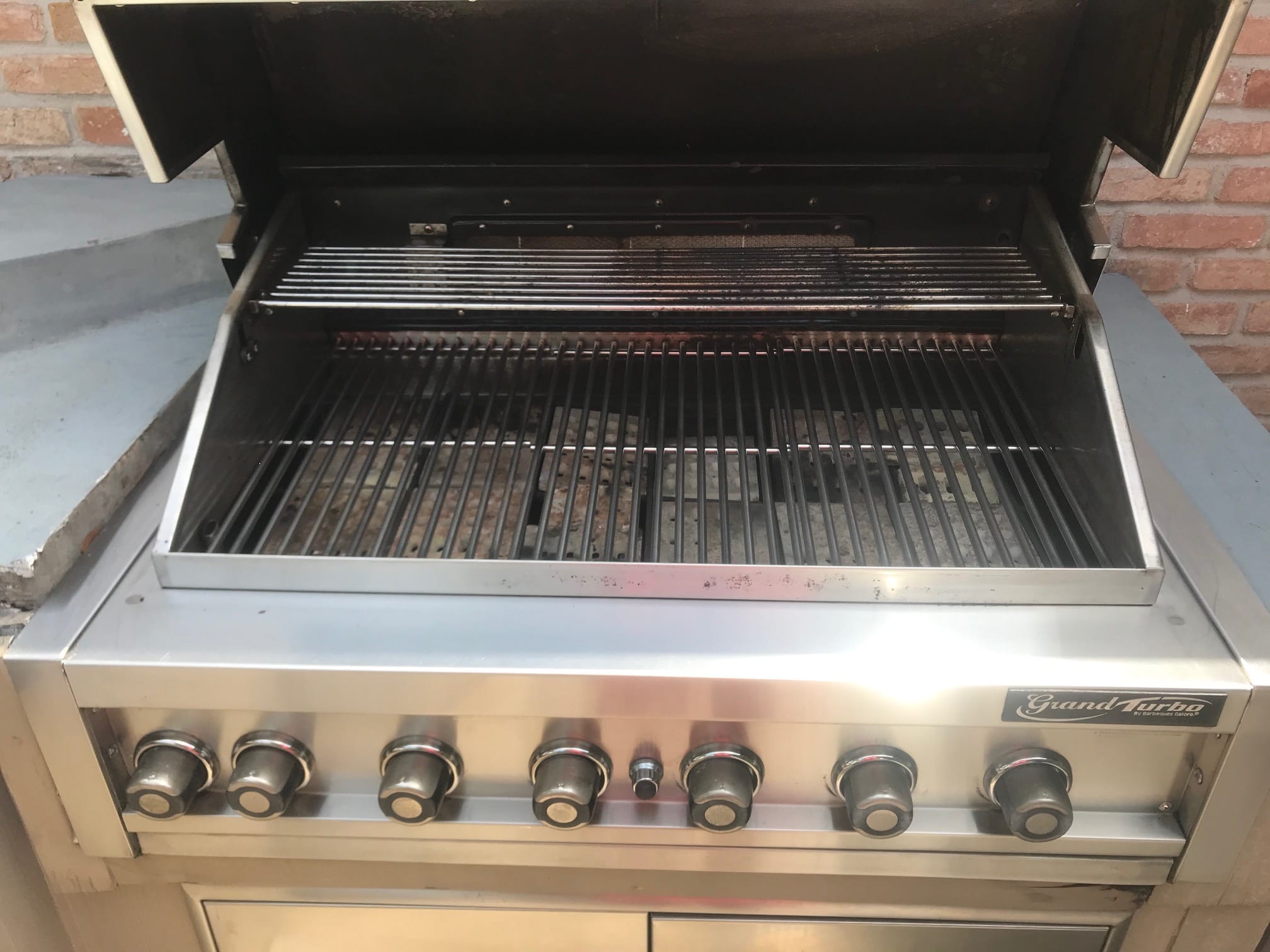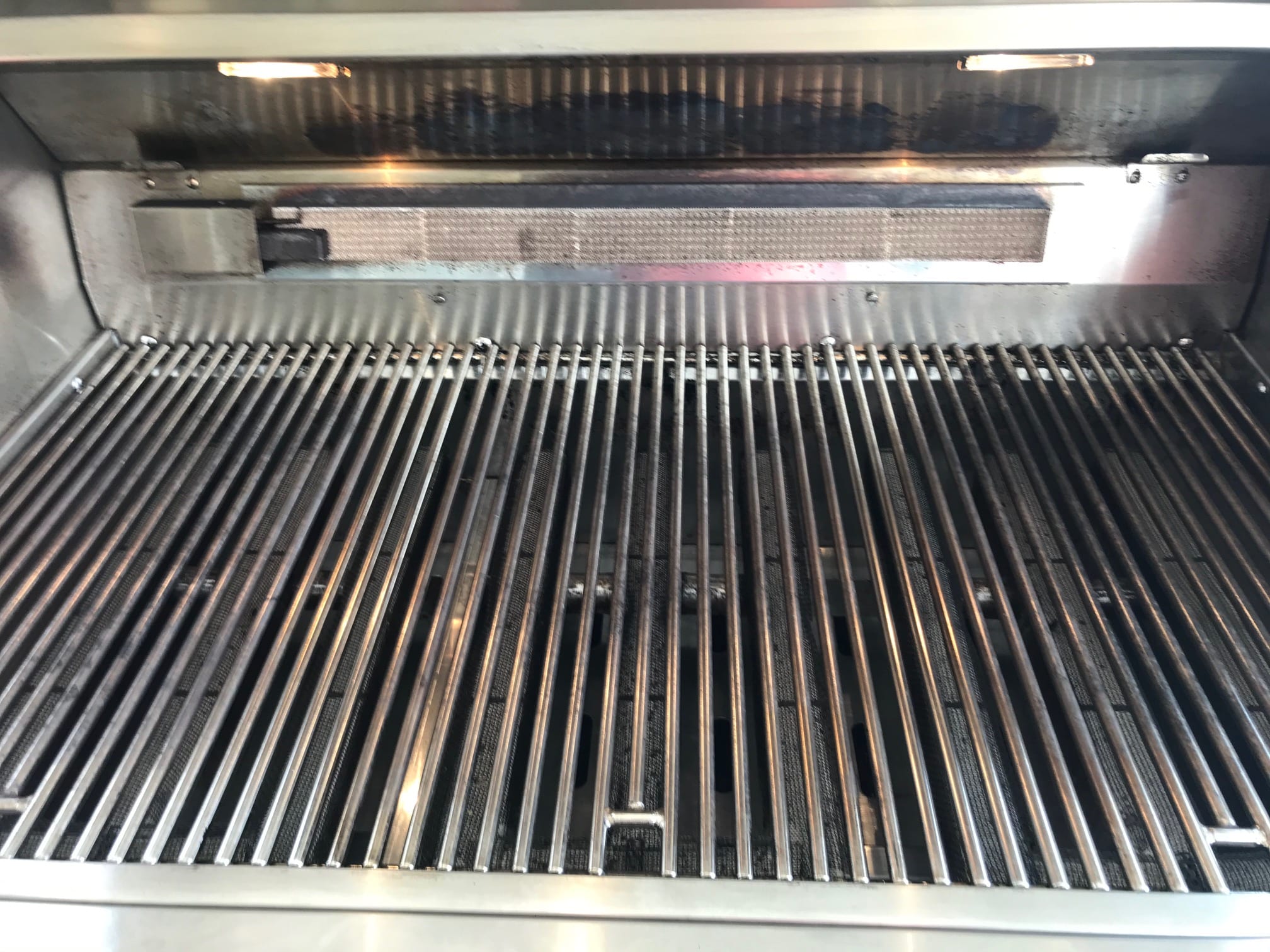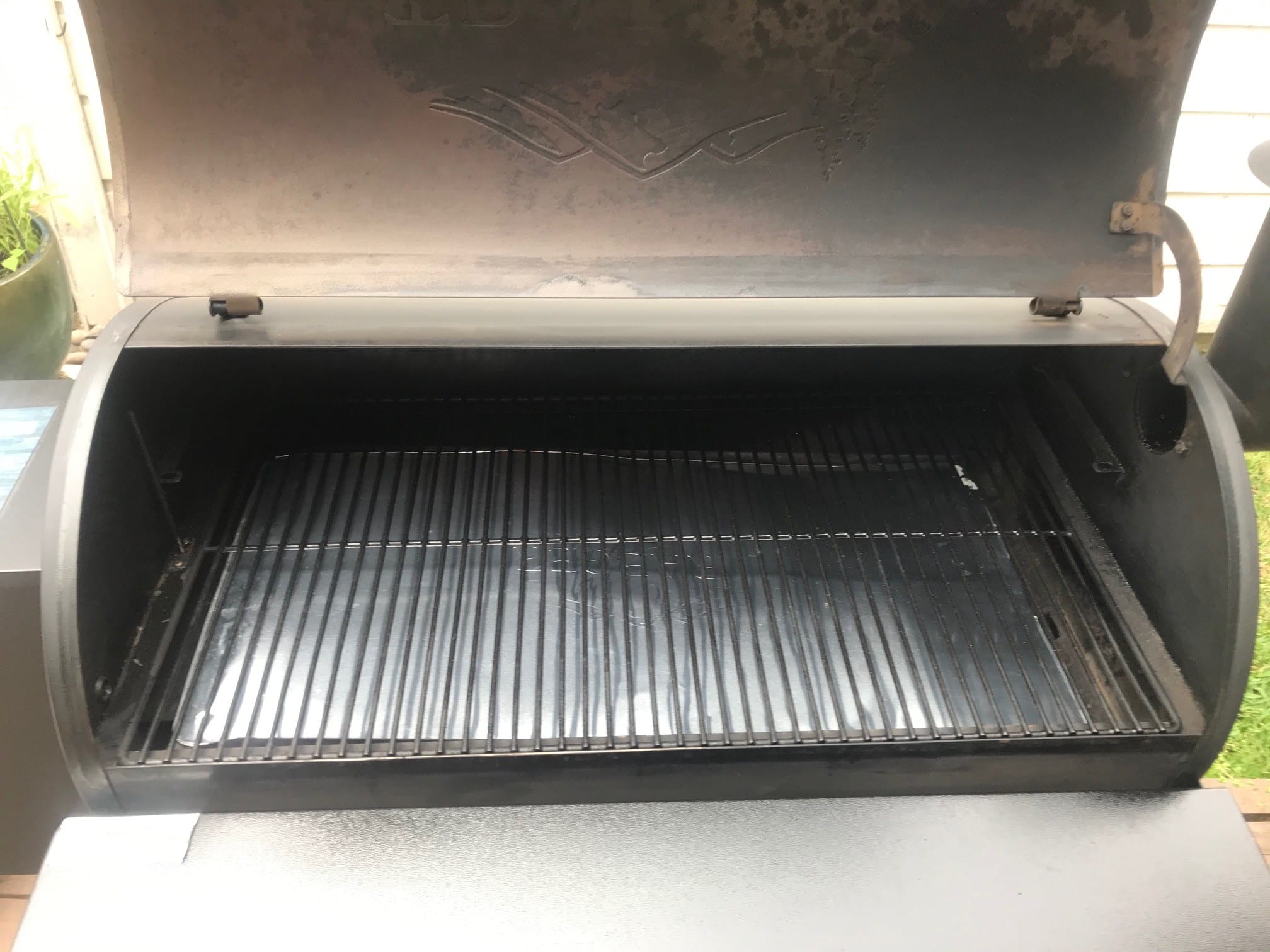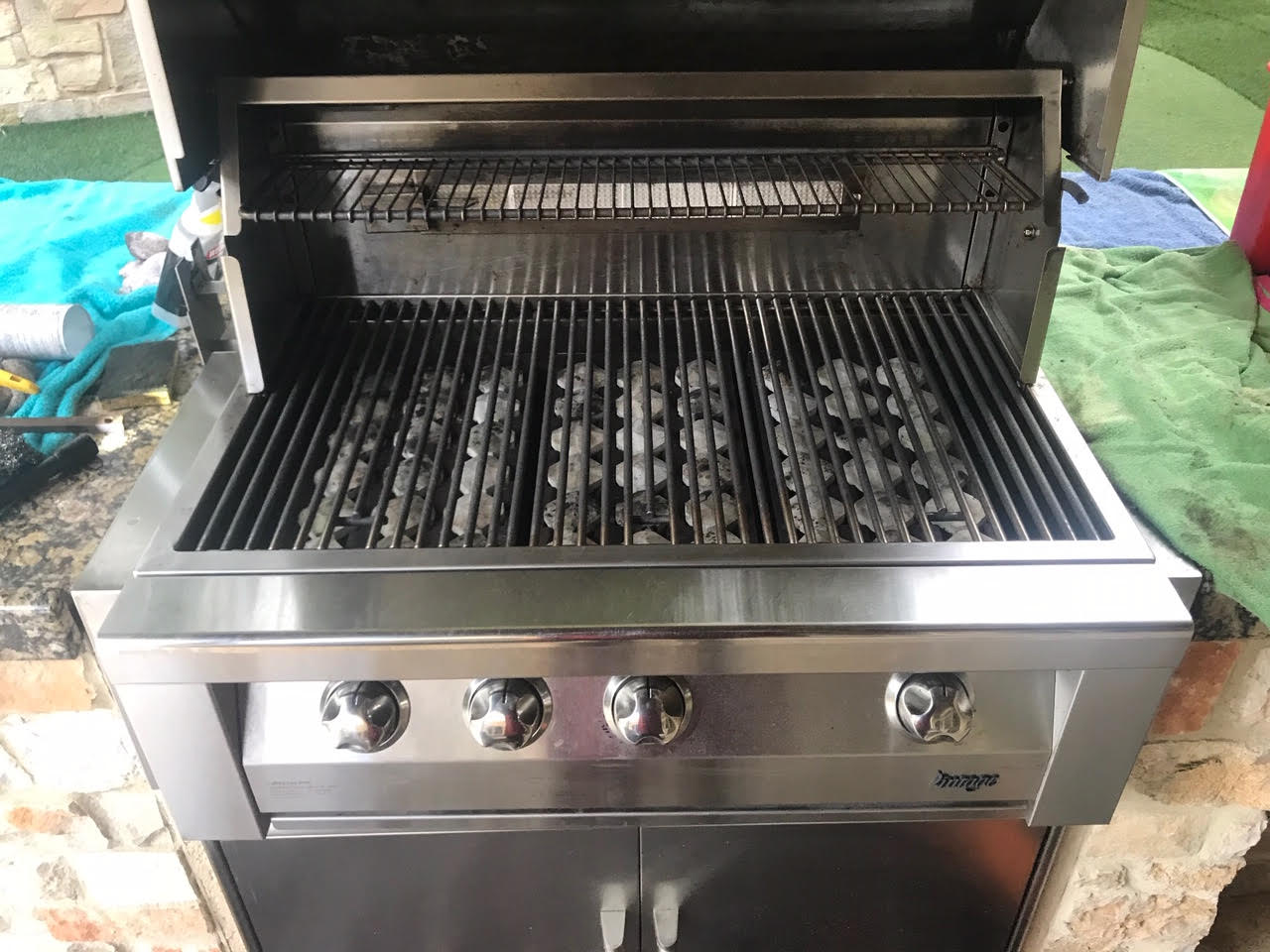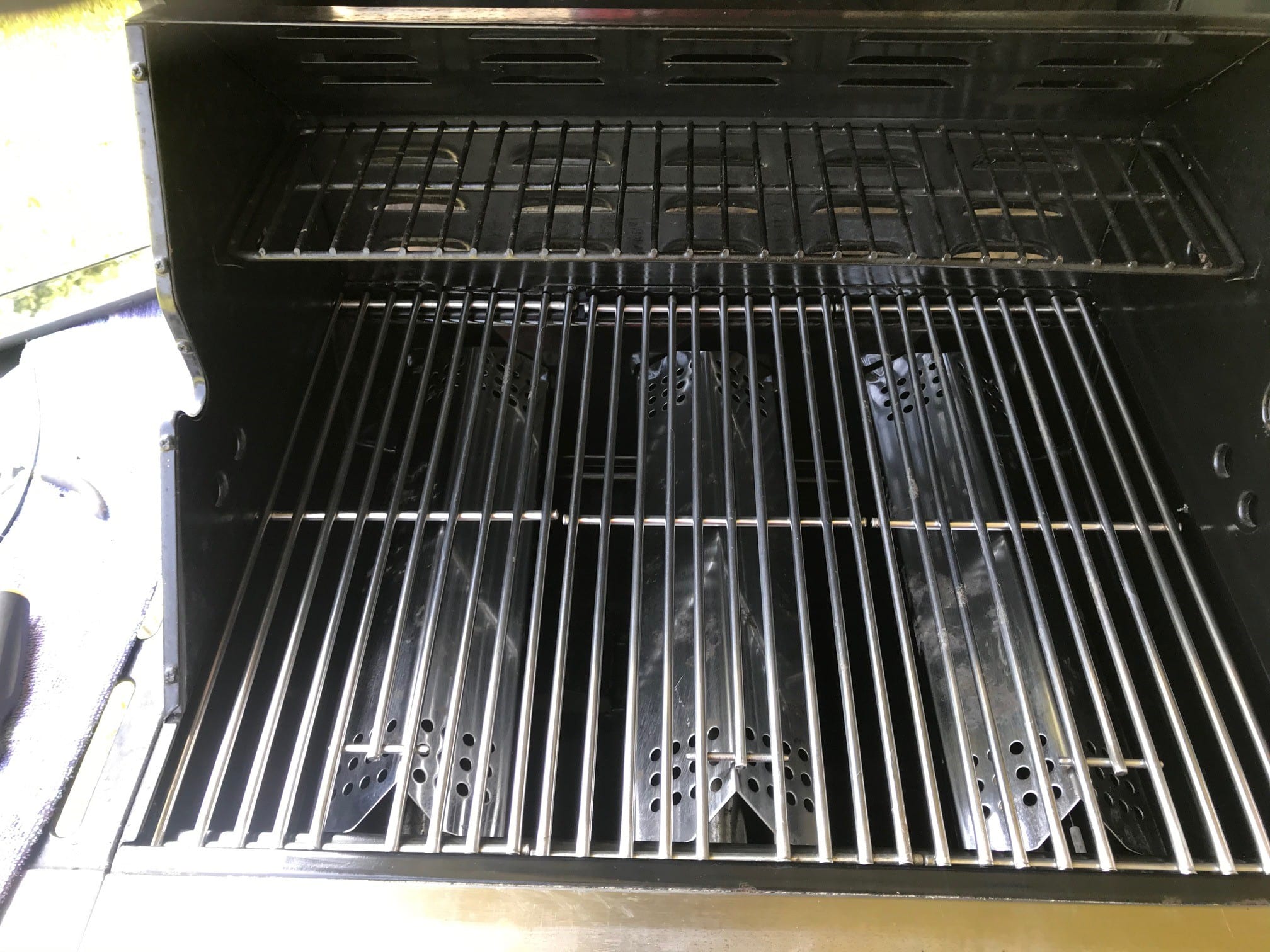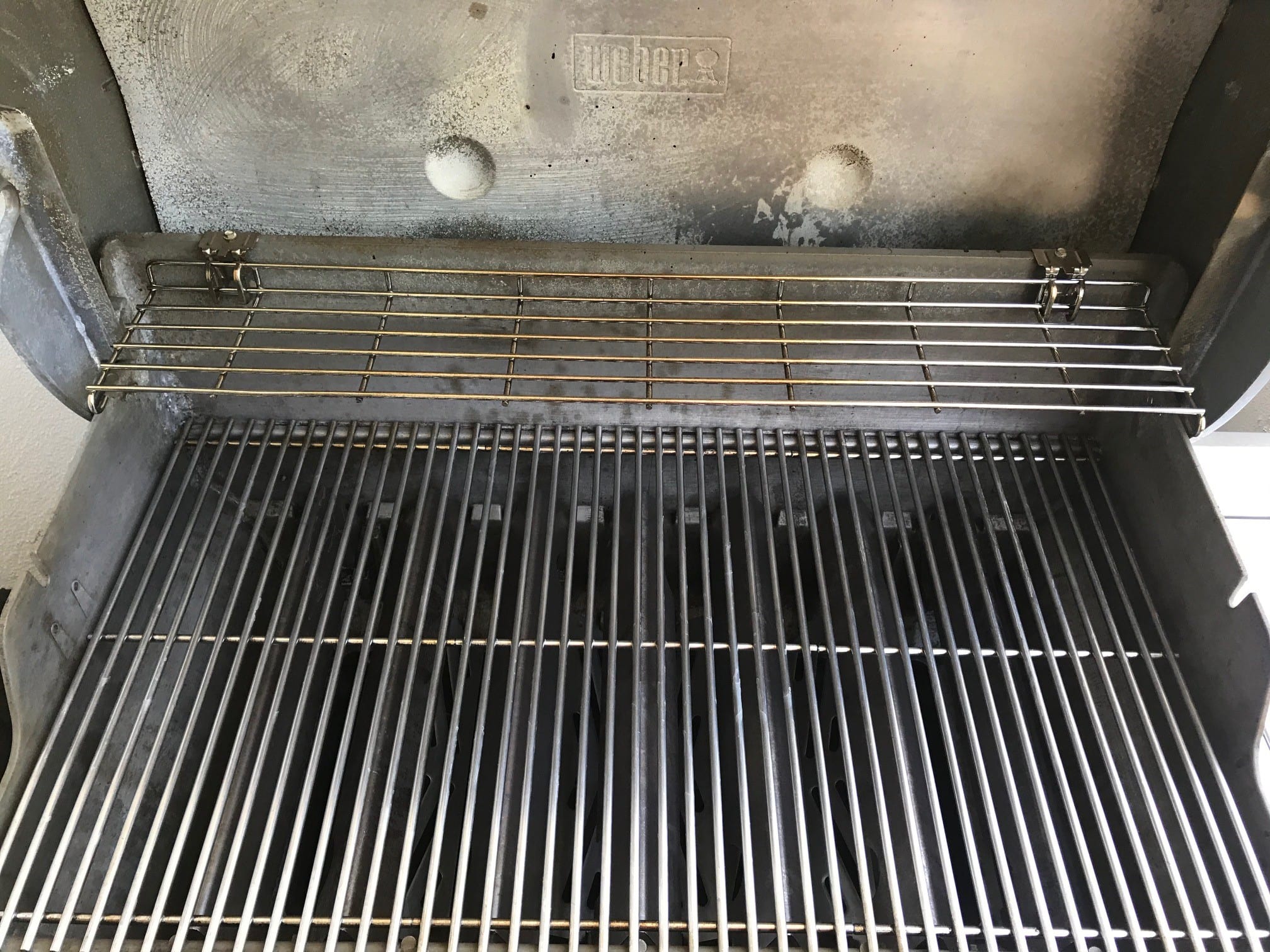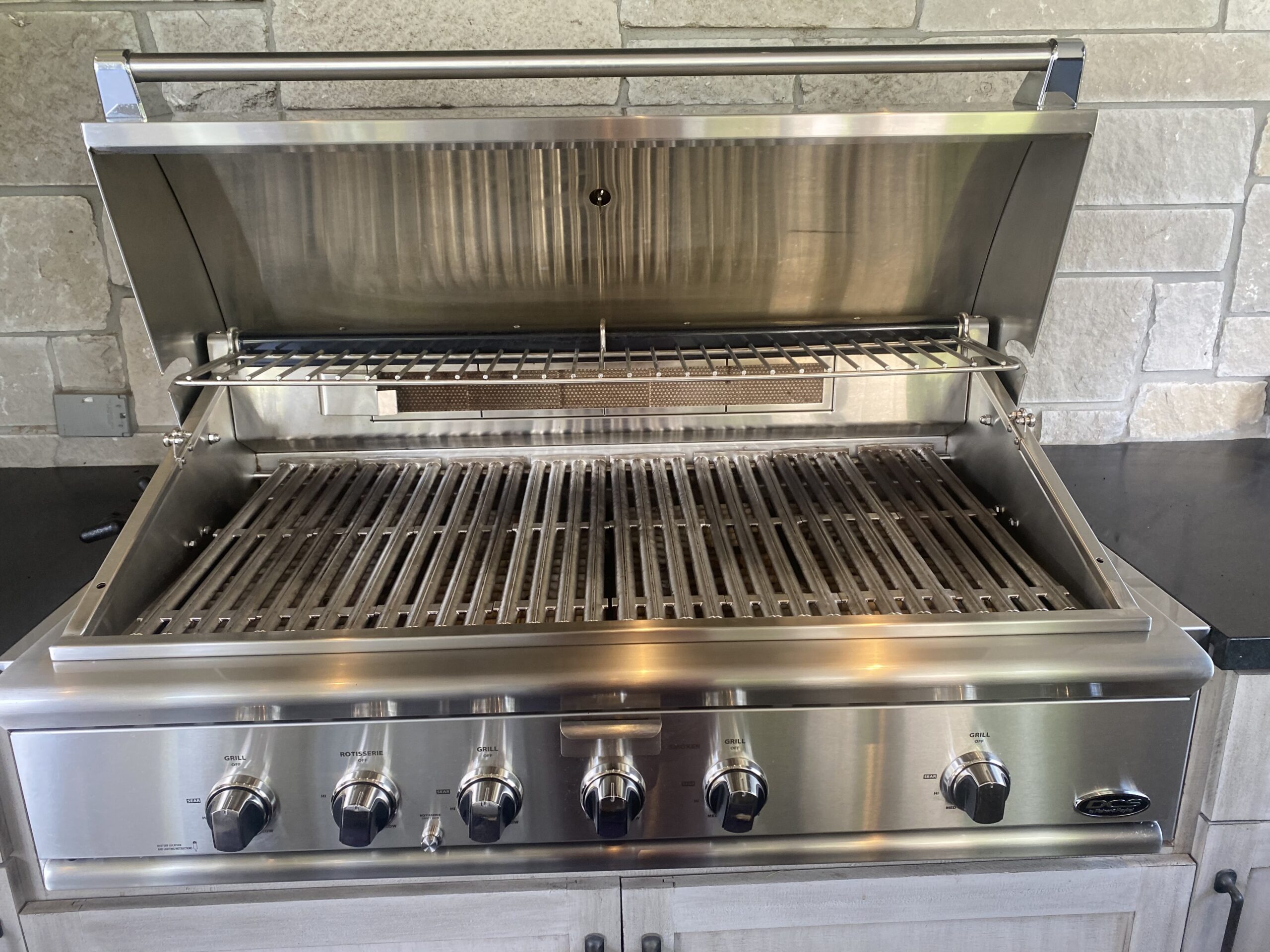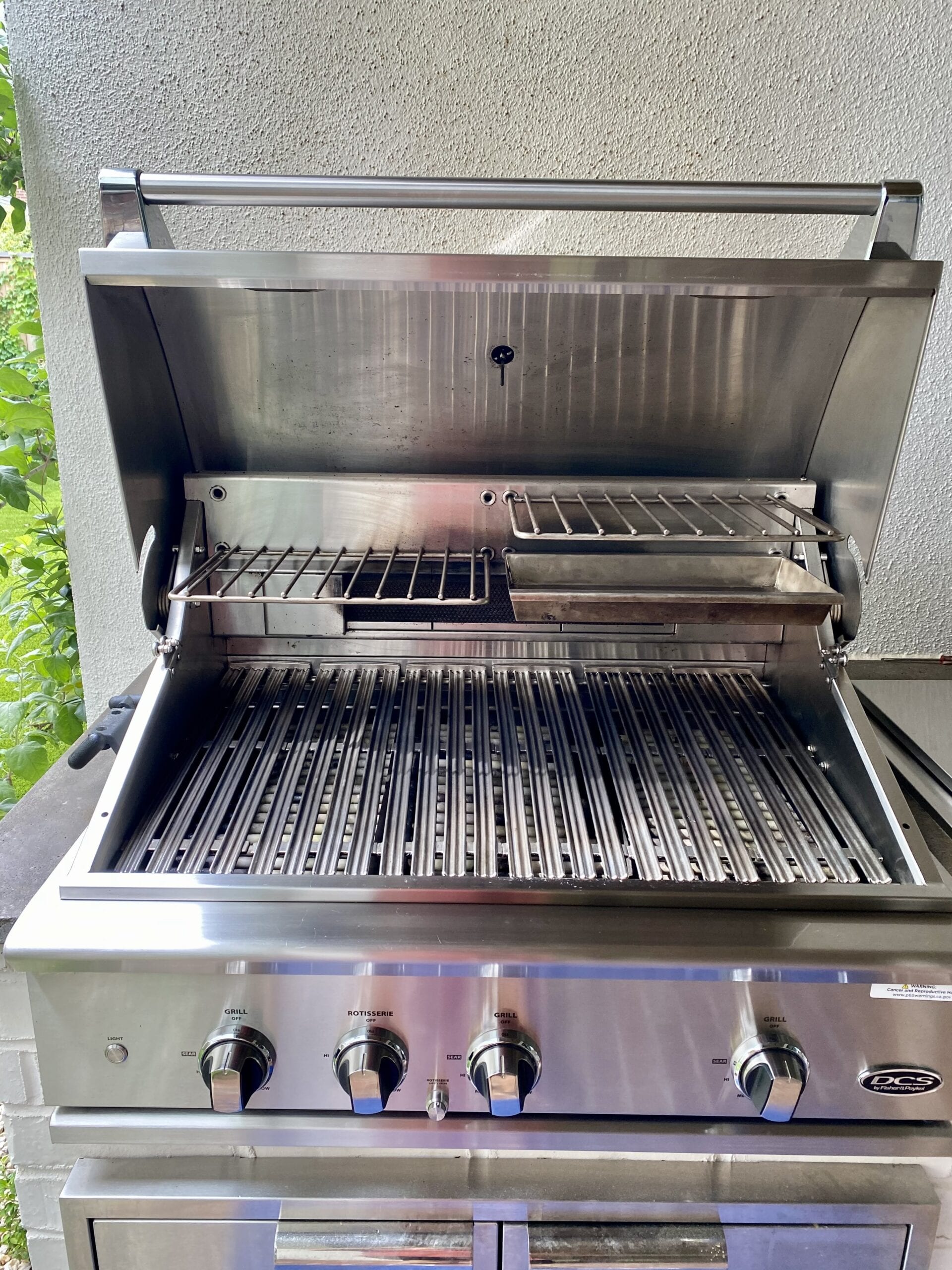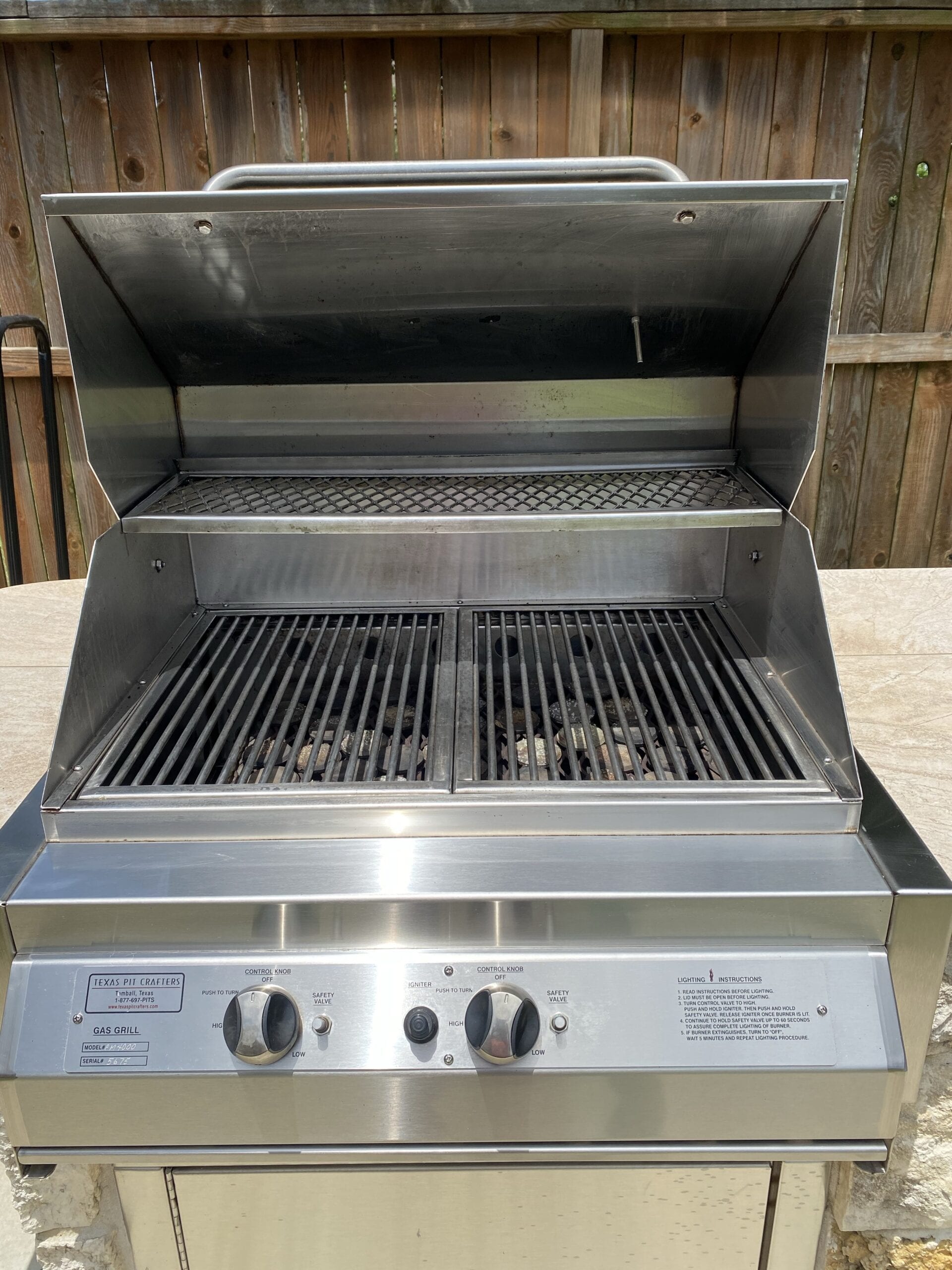 the grills we clean/repair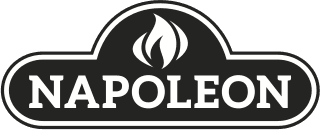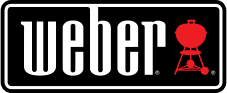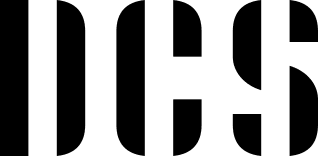 Service
Grill Cleaning in Houston / San Antonio
The Grill Guys have made the investment in professional equipment and supplies to maximize the potential of your bbq grill. We take all removable parts out of your grill and clean and degrease them. Next, our grill tech will professionally clean and vacuum the interior and exterior of your grill. We also provide a full inspection of your grill to identify areas where the performance of your grill can be improved. We complete the job with a finishing cleaner on the exterior of the grill to give it that professional shine!
Service
Grill Repair in Houston
Your burners are one of the most important parts of your grill. They're the primary heat source for grilling your food. As time goes by, food particles and grease fall down onto your burners causing inconsistent temperatures and uneven flames.
You have a nice outdoor grilling area and you just want your grill to work properly?
Are the burners in your BBQ grill not heating properly?
Do you have trouble cooking your food evenly?
Can you only use certain areas of your grill?
Do you have to manually light your grill because your igniters don't work?
Temperature gauge and lights don't work?
We Also Offer a Complete Burner Refurbish Service
(Additional Fees apply for this service)
During our burner refurbishing process we clear the corrosion that's clogging your burners, leaving them in full working order again. Call us before you replace your burners!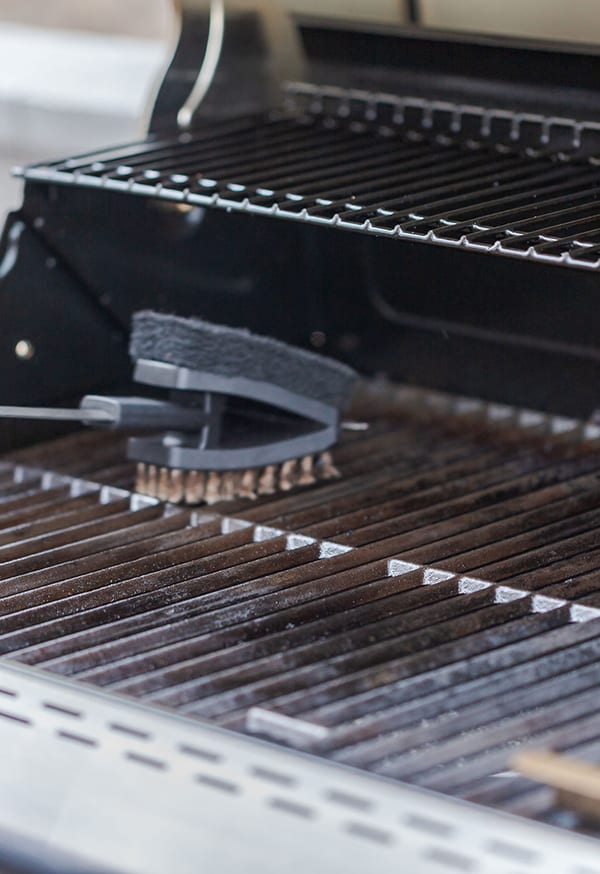 The Grill Guys was started by three local Houstonians who have been friends since high school. We have always enjoyed our time together around the grill and often discussed what a pain it was to clean the grill "right". It was then we recognized there was a need for a professional grill cleaning service, and we knew we could provide the "white glove" service and quality customers appreciate. We invested in a heated degreaser bath and trailer that gave us the tools to clean your grill the right way, at your location.
We understand that your backyard can be your little "get away" and there is nothing better than having your grill working perfectly and looking great. We had a customer tell us how his car always drove better after it was professionally cleaned, and he felt the same way about his grill after we professionally cleaned it.
Here in Houston and San Antonio it's grillin' weather year around and having your outdoor grill in full working order is an important step to you enjoying your time with friends and family. Having your BBQ grill cleaned by us not only provides a healthy safe environment but also will significantly extend the life of your grill.
We realize this is a unique service and understand you may have questions. Please feel free to give us a call if you would like more information.
WE'LL CLEAN THE "MESS" OUT OF YOUR GRILL!!
Do you do grill cleaning in Houston and San Antonio?
What kind of grills do you clean?
Our proprietary cleaning system will work with any kind or any brand of grill. We will clean built in grills, roll-away propane grills, charcoal or wood burning grills, and even smokers. We clean any and all brands of grills.
How long does it take to clean my grill?
Depending on the size and condition of the grill, anywhere from 1.5 to 3 hours.
What does The Grill Guys process consist of?
We remove all components and clean them individually. Once the entire bowl as well as the hood has been cleaned, we place the components back inside. We finish by polishing the exterior with stainless steel cleaner and polish.
How does having The Grill Guys service my grill help protect my investment?
Plainly put, todays grills and outdoor kitchens are expensive investments in your home. That being said, they are built to last, as long as they are maintained. After months and years of use, grease drippings and burnt food can build up on areas of the grill that you are unable to see below the grates. This can eventually ruin the components making replacement necessary. If the grates are not routinely maintained, there is a greater likelihood that they will rust and/or corrode.
Will you have replacement parts for my grill with you?
No. There are many different brands of grills and many different sizes of grills. We are unable to carry parts for all the various grills. However, once we access your grill and determine what parts are needed, if any, we can order the parts from our various sources and get them in a short period of time.
How often should I have my grill cleaned?
To truly maintain your grill to the best possible degree, The Grill Guys suggest a minimum of two cleanings per year and as many as four cleanings per year based on your frequency of use. You will see a difference in performance and an extension in the life of the grill with routine maintenance.
At this point, I'm not sure whether my grill can be cleaned or if I should replace it. Can The Grill Guys consult me with this?
Yes. The Grill Guys can set an appointment, come out to you home and inspect your grill. If it can be cleaned, we will clean it on the spot. If it is determined that you are in need of a new grill, The Grill Guys can help you with that as well.
Why are The Grill Guys different?
Professionalism, quality, reliability and all the other tings that go along with a company built by three individuals who are long time proven professionals in various industries. Our proprietary system of cleaning and the job that we do are great, but more than that we will be there when we are supposed to, we will answer your questions and we will treat you like we are interviewing with you to earn your business, because we are!